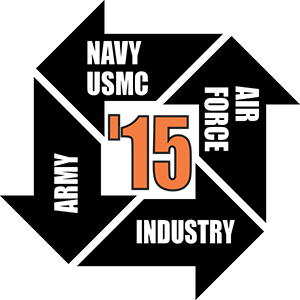 ASTi Booth: #2139
November 30–December 4, 2015
Orange County Convention Center
International Drive, Orlando, Florida
http://www.iitsec.org/
At I/ITSEC 2015, ASTi will be showcasing the capabilities of our Voisus, Telestra, Construct, and SERA product lines, highlighting the latest innovations, including: voice-enabled intelligent agents, synthetic radio communications and 3D sound environments, game integration, live radio bridging and control, cloud based, enterprise deployment options.
Highlights
Voice-enabled intelligent agents that understand and respond to speech, automating them to move, shoot, and communicate in live and synthetic worlds
Game based training technologies that enhance realism, increase trainee cognitive stress level, reduce instructor workload, and enable self-guided training
High-fidelity 3D directional sound environment that's automatically driven by simulation entities—no engineering effort required
Customizable instructor and trainee endpoints deliver voice comms and user controls through clients and browsers, tablets and PCs, and high-fidelity radio emulators
Unified voice solutions for training range and mission critical environments, integrating LVC radio comms, group intercom, VoIP/public telephone, and text chat
Low-overhead, web-enabled tools that allow training staff to focus on high-level objectives, not low-level technologies
Application Programming Interfaces (API) giving developers access to ASTi core services and the ability to build customized COTS and GOTS applications
Flexible deployment solutions including virtualization, reduced size-weight-power hardware, enterprise licensing
RMF and DIACAP information assurance and security features are built into all ASTi products
Cloud-based deployments that are compatible with DoD service-oriented architectures, to deliver training to the point of need

Demonstrations

Close air support (CAS) training scenario featuring integration of ASTi's Voisus products with the VBS3™ gaming environment. The demonstration showcases a student UAS sensor operator interacting with constructive simulation assets to deliver spot and battle damage assessment (BDA) reports, joint terminal attack controller (JTAC) air strike coordination, mortar team fire support and other tasking in an open environment. Technologies include advanced speech recognition, voice-enabled entities, high-fidelity simulated radio environment and entity-driven 3D sound.

Automated, speech-enabled ATC environment featuring ASTi's SERA product. ASTi will demonstrate the environment using a flight training system at our booth. SERA provides a fully synthetic ATC environment providing air and ground traffic generation and behaviors, VFR and IFR operations, interactive communications with synthetic ATC tower, ground, and other assets, regionally specific ATC features, context aware background communications between entities, and more.

LVC communications and customizable endpoints showcasing the flexibility of ASTi solutions to suit a wide array of live, virtual, and constructive training applications. One of the featured elements is ASTi's Flex Client which integrates LVC radio, remote radio control and patching, VoiP and public telephone, chat and intercom, all in a single user interface.

Visit us at booth #2139 to experience demonstrations of our latest capabilities. We'll have ASTi development engineers in attendance so we can collaborate on solutions to your specific challenges. Contact us to schedule an appointment. We hope to see you there!
---