ASTi Ancillary Equipment
Custom Panels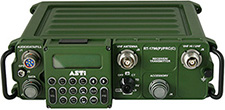 In providing turnkey system solutions for our customers, ASTi offers a variety of radio simulators and high-fidelity radio control panels. From simple control panels to complex radio simulators, our custom solutions are configured to meet your specifications.
Options include
---
Touchscreen Panels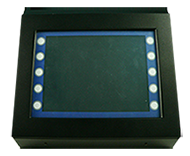 Used in conjunction with ASTi's simulated radio and communications environment, the Touchscreen Control Panels gives the user the ability to monitor and configure remote radios and intercoms connected to the network via a 320 x 240 color display.
---
Headsets, Mics and Speakers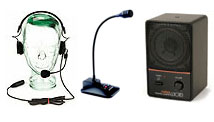 ASTi is a supplier of commercial or military aircraft-style headsets, powered speakers, and table microphones.
More info:
---
Press-to-Talk (PTT) Switches

ASTi offers a variety of press-to-talk (PTT) switches to meet your system requirements. Optional PTT features include:
Integral volume knob
Four channel select
Stereo audio
Footswitch
ASTi also offers custom realistic hand-held PTTs to match your high-fidelity simulated radio panel.
More info:
---
Rackmounts

Rackmounts for 2U systems, ACU2, ACE-RIU, and other hardware installations can be purchased either separately or factory-assembled.
View product pricing for more info.