The U.S. Marine Corps Program Manager for Training Systems (PM TRASYS) selected ASTi to provide radio-over-IP (RoIP) capabilities for its Combined Arms Command and Control Training Upgrade Systems (CACCTUS) program. With ASTi's Voisus product, Marines using tactical radios in remote training areas can interoperate with computer-based staff at CACCTUS training centers and Marines using networked virtual simulators. Fielding sites include:
Marine Corps Air Ground Combat Center, Twentynine Palms
Marine Corps Air Station Camp Pendleton
Marine Corps Base (MCB) Camp Lejeune
MCB Hawaii
MCB Camp Butler, Okinawa
PM TRASYS, Orlando
Voisus replaces the Virtual Tactical Bridge (VTB), a government-developed system that hampered training with obsolescence and sustainment issues. PM TRASYS selected Voisus because it uniquely met the program's requirements, including technical performance and feature set, scalability, extensibility and total cost of ownership. The Marines also subscribed to ASTi's Information Assurance (IA) maintenance to ensure ongoing compliance with the stringent DOD security accreditations.
ASTi has proudly supported Marine Corps training programs for over 25 years. Marine programs relying on ASTi solutions include:
Aviation Distributed Virtual Training Environment (ADVTE) flight simulators: F/A-18C/D, CH-46E, CH-53E, VH-60N, KC-130J, AH-1Z, UH-1Y, AV-8B, MV-22, EA-6B, and MH-60R
Marine Common Aircrew Trainer (MCAT)
Twentynine Palms Battle Simulation Center
Universal Mission Simulators (UMS)
Improved Moving Target Simulator (IMTS)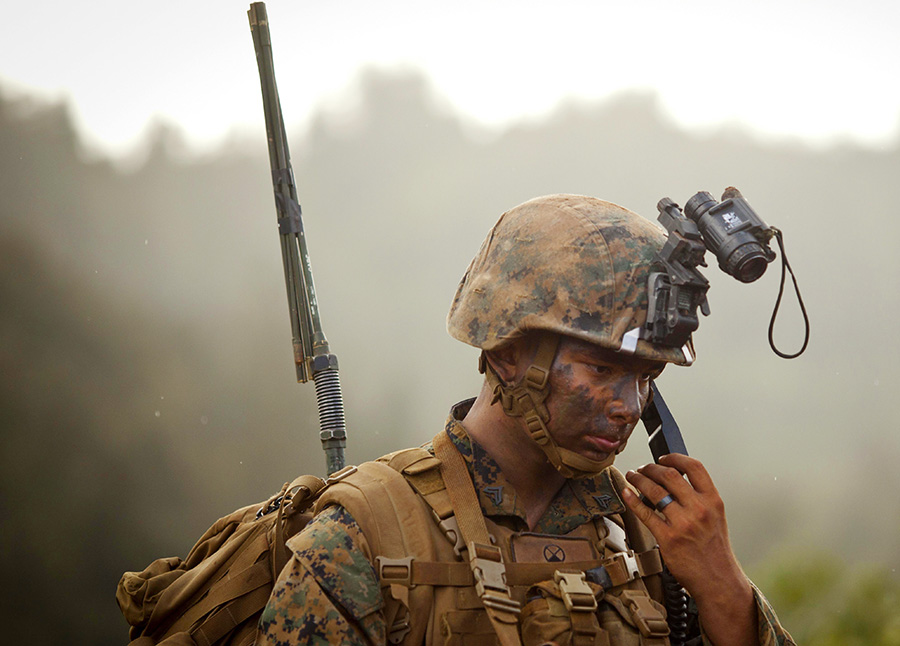 About ASTi
Since 1989, ASTi has been at the forefront of voice communications innovation, delivering products that provide RoIP bridging, networked voice distribution and simulated radio communications. ASTi also provides battlefield and cockpit sound effects as well as artificially intelligent, voice-enabled virtual role-players enhancing live and simulation-based training programs.Over the past 34 years, ASTi has fielded over 11,372 systems at more than 800 installation sites in the U.S. and 49 other countries. To learn more about ASTi, please visit www.asti-usa.com.