Telestra Server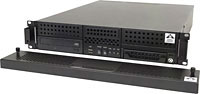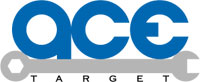 Splitting the Studio and Telestra server features into two components improves the robustness, performance, and scalability of ASTi's new architecture. The Telestra server is an embedded, real-time sound and communications modeling platform with Telestra software, running on multiple network devices providing high-fidelity radio/communications and environmental cue modeling applications. The Telestra server will also run the Telestra web interface for headless setup and management.
The Telestra server connects to ASTi's flexible, network-based ACENet architecture and remotely distributed ACENet audio interfaces (ACU2, ACE-RIU) which combined provide a high-fidelity, scalable, digital audio and I/O distribution network for remote connection of operator headsets, microphone, speakers, live radios, hand-held terminals, control panels and other peripheral devices.
Features
Separate real-time Telestra software environment for increased robustness and performance
High-fidelity, networked radio and communications simulation
Environmental cue simulation
Remote connection to a wide range of audio and I/O peripherals
High-fidelity 48kHz audio
Multiple platform connectivity for growth and scalability
Real-time performance and reliability using the latest multi-core processing technology
Security enhancements per DISA STIGs
Telestra Server Applications
ASTi's Telestra server hosts a powerful suite of server-based applications, used to further enhance the simulated communications environment, extend communications and modeling capabilities, and provide protocol translation and interfacing. Telestra software applications run on the Telestra server and provide enhanced capabilities for one to many Telestra servers.
Telestra Server Features:
HF/ALE: High-fidelity HF propagation and Automatic Link Establishment modeling
SATCOM: DASA, DAMA, uplink/downlink, delay, encryption
Terrain: World database, DTED/DEM, and fresnel zone/diffraction
Link 16: Terminal simulation propagation, NPG, data rate simulation, stacked/crypto nets, SISO Tadil-Tales support
HLA: Multiple RTI vendor/version, DDM, connectionless mode, and multiple federation support, NASMP and DMO compliant, remote federation management
State Modeling: Hosting of system wide state models (e.g. dial-up/pbx applications)
Protocol Translation/Interfacing: e.g. VoIP, non-standard simulations/protocols