Advanced Simulation Technology inc (ASTi) announced the delivery of two Voisus simulated communications and environmental sound systems in support of the U.S. Marine Corps' Improved Moving Target Simulator (IMTS) program. The IMTS training system provides a state-of-the-art virtual battlefield environment for Marines learning and maintaining proficiency for procedures and skills required to visually detect, identify, acquire, track hostile targets and launch ground-to-air weapons.
The first IMTS system is currently scheduled to be fielded by October 2014 at the 3rd Low Altitude Air Defense Battalion (LAAD Bn) located at Marine Corps Base Camp Pendleton, CA. Following that, a second system will be installed at an IMTS located at the 2nd LAAD Bn, Marine Corps Air Station Cherry Point, NC.
Voisus is a commercial off the shelf (COTS) product which facilitated rapid procurement, accelerated implementation, and an expedited fielding schedule for the IMTS program. These Voisus product modules were configured to meet program requirements:
Communications Client: Virtual radios simulate the operational characteristics of Marines' combat radios. ASTi also integrated wireless headsets, providing Marine trainees with untethered mobility inside the simulator.
Earshot: Automatically generates an immersive 360-degree soundscape, accurately simulating battlefield sounds. Earshot works out of the box, - all that's needed is a network connection. Earshot detects the virtual world location of simulation entity types (ground vehicles, rotary and fixed wing aircraft, weapons fire and detonations), and generates associated sounds that automatically track the moving locations of the simulation entities.
Simscribe: Networked communications capture and replay tool that supports after action review (AAR) of virtual radio voice traffic that is synchronized with simulator visuals.
The IMTS program relies on ASTi's Information Assurance (IA) Maintenance Service to facilitate compliance with the DIACAP Authority To Operate (ATO) information assurance standard. ASTi's IA maintenance is a subscription service that delivers the most up to date ASTi software releases, OS security patches and lock-down scripts.
The Marine Corps System Command (MARCORSYSCOM) Program Management Office for Training Systems (PM TRASYS) manages procurement and life cycle support for the ITMS training system.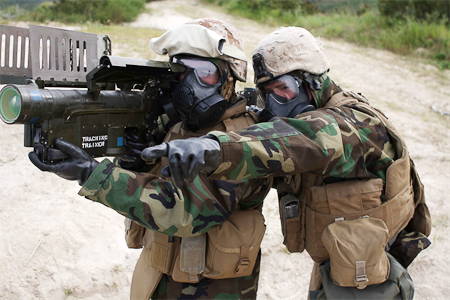 About ASTi
Since 1989, ASTi has been at the forefront of simulation innovation, delivering products that provide highly immersive synthetic sound effects, virtual radio communications, live radio-over-IP bridging, networked voice integration and interactive voice-enabled training solutions to enhance training and experimentation effectiveness across live, virtual, constructive and gaming domains. To learn more about ASTi, please visit www.asti-usa.com.