Advanced Simulation Technology inc. (ASTi) recently delivered Voisus product upgrades to the US Army Program Executive Office for Simulation, Training, and Integration (PEO STRI) in support of the Army's Live, Virtual, and Constructive Integrating Architecture (LVC-IA) program. The upgrades provide enhanced web-enabled product capabilities, system expansion and information assurance software maintenance to realize ongoing compliance with the DOD's Defense Information Assurance Certification & Accreditation Process (DIACAP). ASTi is also under contract to provide onsite fielding and training services for staff at the PEO STRI Joint Digital Integration Facility (JDIF) and LVC-IA Post Deployment Software Support (PDSS) Lab in Orlando, Florida.
Since 2000, ASTi has provided uninterrupted support to PEO STRI. ASTi Voisus systems provide integrated live-virtual-constructive radio communications backbone at 22 Mission Command Training Centers (MCTC) in the US, Europe and Asia. Voisus links combat net radios operating in live Tactical Operation Centers (TOCs) with simulated TOCs, constructive work cells, virtual simulators like the Aviation Combined Arms Tactical Trainers (AVCATT) and the Close Combat Tactical Trainers (CCTT), as well as the Virtual Battlespace 3 (VBS3) training game.
About LVC-IA: LVC-IA is the Army's program of record which realizes interoperability for live, virtual, and constructive training domains, and stimulates Mission Command systems, to enable an Integrating Training Environment (ITE) for battle commanders and their staff.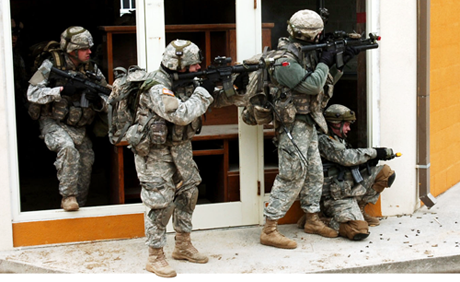 About ASTi
Since 1989, ASTi has been at the forefront of simulation innovation, delivering products that provide highly immersive synthetic sound effects, virtual radio communications, live radio-over-IP bridging, networked voice integration and interactive voice-enabled training solutions to enhance training and experimentation effectiveness across live, virtual, constructive and gaming domains. To learn more about ASTi, please visit www.asti-usa.com.
---