Advanced Simulation Technology inc. (ASTi) will exhibit its latest version of Simulated Environment for Realistic ATC (SERA) at the Asia Pacific Airline Training Symposium (APATS). The symposium is located at the Raffles City Convention Center, Fairmont Hotel in Singapore on Aug. 30–31, 2016. The SERA 1.2 demo will take place on an Aviate Training Technologies (formerly Airliner1) Boeing 737 Next Generation Flight Management Computer trainer.
The latest SERA 1.2 release contains 30 new text-to-speech voices for greater variety of ATC and other traffic transmissions. This release includes American, British, French, German, Arabic and Korean accents, which provide realistic ATC phraseology. As a result, the crew must actively listen and comprehend accented speech while simulating international flights.
Additionally, SERA 1.2 significantly improves the speech recognition engine, which enhances SERA's ability to cope with increased background noise encountered in some cockpit environments, particularly helicopters. Thanks to ASTi's in-house SERA development team, SERA's speech recognition capabilities are continually advancing, unlike most ATC training solutions using third-party speech recognition software.
For a live SERA demo, visit ASTi at booth #506.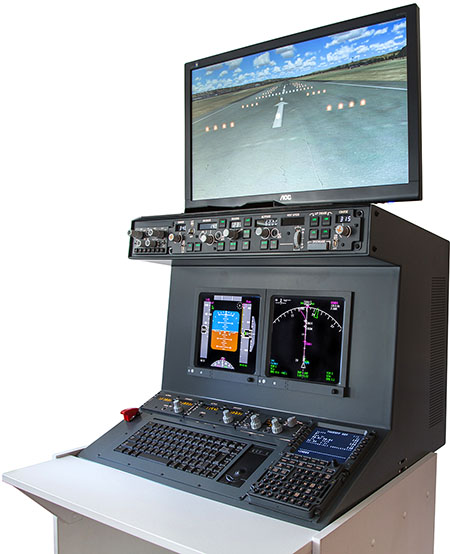 About ASTi
ASTi is the leading supplier of communications, automated air traffic control, and sound systems to the training and simulation industry. ASTi meets FAA, EASA, and equivalent Level D qualifications with simulators around the world. Since 1989, ASTi has fielded over 11,568 systems at more than 800 installation sites in the U.S. and 49 other countries.
To learn more about SERA, contact:
Advanced Simulation Technology inc.
500A Huntmar Park Drive
Herndon, VA 20170
USA
Phone: +1 (703) 471-2104
www.asti-usa.com