Advanced Simulation Technology inc. (ASTi) was awarded a contract for an Enterprise License Agreement (ELA) by the U.S. Air Force (USAF). The contract provides licensing for ASTi's Voisus networked voice communications, radio-over-IP (RoIP) bridging and ongoing support services for the Warrior Preparation Center (WPC) in Germany.
For over 12 years, ASTi has provided the WPC's voice communications infrastructure, linking military training facilities across global networks. Voisus products deployed at the WPC cover communications among live-combat aircraft and ground forces, simulators and computer-based staff. Using web browsers, WPC staff can remotely control tactical radios dispersed across Europe.
Recently, the WPC experienced an increase in demand for ASTi voice services to cover communications across multiple, isolated multilevel security (MLS) networks. ASTi offered a subscription-based ELA that distributes licenses across the MLS networks and allows license expansion to meet unforeseen, quick-reaction requirements.
The ELA also includes bundled services that ensure operational effectiveness throughout the system's life, reducing cost without compromising support. ELA services include the following:
Software and Information Assurance (IA) maintenance
Training and fielding services in Germany
Help desk
Discounted pricing on hardware products and support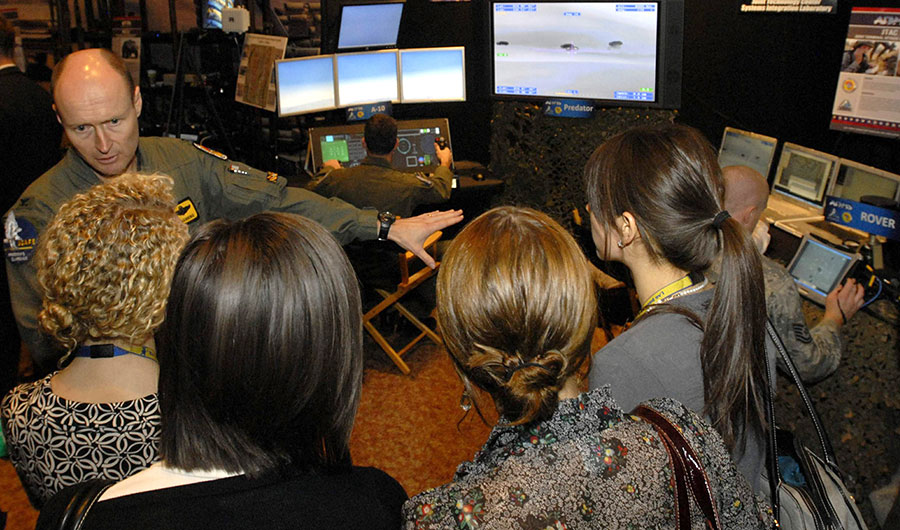 About WPC
The WPC supports combat readiness training for U.S. Air Forces Europe (USAFE), U.S. Army Europe (USAREUR) and other U.S. and coalition forces. The center conducts distributed Live, Virtual and Constructive (LVC) training exercises using simulation technologies that model synthetic battle spaces.
About ASTi
Since 1989, ASTi has been at the forefront of voice communications innovation, delivering products that provide RoIP bridging, networked-voice distribution, and simulated radio communications. ASTi reproduces battlefield and cockpit sound effects and provides artificially intelligent, voice-enabled virtual role-players that enhance live and simulated training. Over the past 34 years, ASTi has fielded over 11,568 systems at more than 800 installation sites in the U.S. and 49 other countries.