ASTi is pleased to report the recent EASA Level D certification of an Airbus H145 helicopter full-flight simulator (FFS) built by Reiser Simulation and Training. This simulator uses an ASTi Telestra system providing all environmental and aural cue sounds. From December 18–20, 2017, the German Federal Aviation Office (Luftfahrt-Bundesamt) audited the FFS at the ADAC Helicopter Emergency Medical Service (HEMS) Academy in Bonn. The FFS passed initial qualification on its first attempt.
Level D helicopter simulators are particularly challenging, as the aircraft's engines, transmission, and main rotor all operate next to the flight deck. The sound signatures of these individual elements are critical components of the audio environment. As a result, any deviation from the real aircraft's sound can negatively impact training.
Telestra's flexible and powerful sound-modeling environment allows ASTi customers to field the most demanding Level D solutions, including Reiser's H145 FFS. Its Level D spectral analysis, automatic speaker equalization and sound manipulation tools facilitate tuning the synthetic audio environment in near real time. Streaming the simulator's sound over the Internet allows ASTi engineers to adjust the sound model remotely, avoiding expensive on-site visits to Germany. This innovative feature saves simulator manufacturers significant costs and allows ASTi engineers to assist on short notice. As a result, ASTi tuned the H145 FFS in only three eight-hour sessions.
With 12 years of ongoing development and multiple Level D certifications, Telestra can handle the full gamut of audio complexity, from large jets to modern rotorcraft.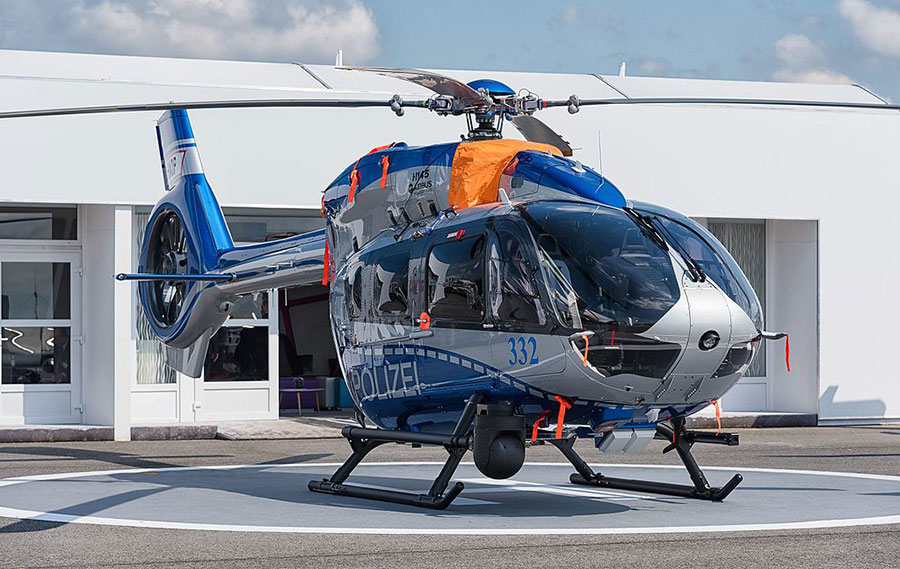 About ASTi
ASTi is the leading supplier of communications, automated air traffic control, and sound systems to the training and simulation industry. ASTi meets FAA, EASA, and equivalent Level D qualifications with simulators around the world. Since 1989, ASTi has fielded over 11,568 systems at more than 800 installation sites in the U.S. and 49 other countries.
To learn more about Telestra, contact:
Advanced Simulation Technology inc.
500A Huntmar Park Drive
Herndon, VA 20170
USA
Phone: +1 (703) 471-2104
www.asti-usa.com
About Reiser Simulation and Training
Reiser Simulation and Training GmbH is a family-owned company founded in 1988. It has a proven track record in sophisticated full-flight simulators, flight training devices and comprehensive training services for pilots and technicians supporting several civil and military fixed and rotary wing aircrafts. The company relies on its professional expertise of deriving flight models from flight testing and building fully replicated cockpit hardware. RST has built a solid reputation through its understanding of its clients' needs, and applying extraordinary quality standards and manufacturing to the most reliable products of its class, thus reducing the operational cost for its customers. More information can be found at www.reiser-st.comor on Twitter, LinkedIn and Instagram.
Reiser Simulation and Training GmbH
Oberer Luessbach 29-31
82335 Berg
Germany
Phone: +49 8178 86 810
media@reiser-st.com