ASTi's newest software client provides streamlined access to PSTN, VoIP and mobile phone assets, live land-mobile and military radios, and network-based simulated radios, intercoms, and conferencing capabilities. Optimized for Windows PCs and tablets, the Flex Client can be used in the office or out in the field to keep everyone connected.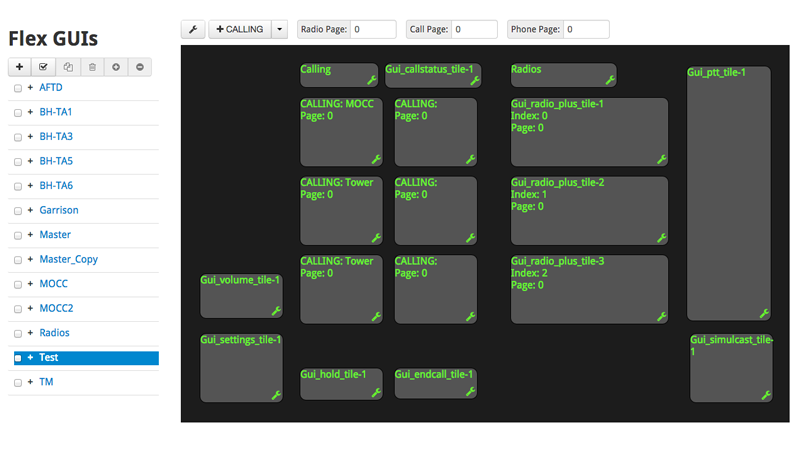 Customizable
Use the Voisus web interface to create and manage custom Flex GUIs for each of your roles. Determine the number of assets displayed, where things are placed, and what features are available, including: text chat, PA, Simulcast, instant replay, PTT, and many others.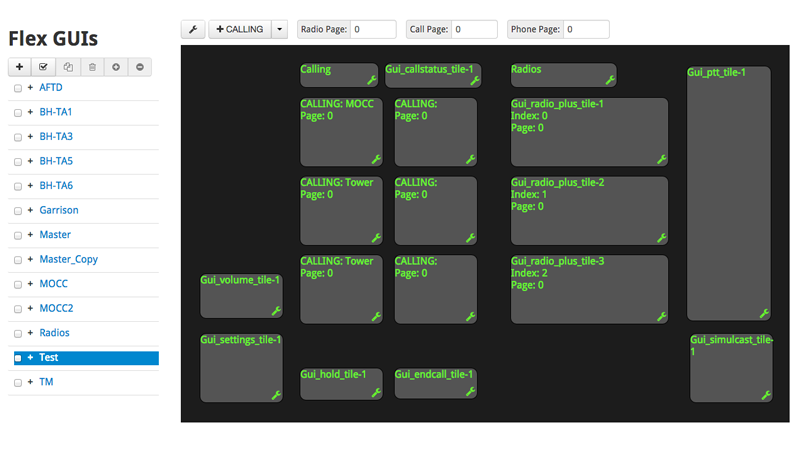 ---
Fully Integrated
Control and communicate using phone lines, radios, and intercoms from one GUI. Interactions with each asset uses consistent actions so the interface remains intuitive and easy to use even in high pressure situations.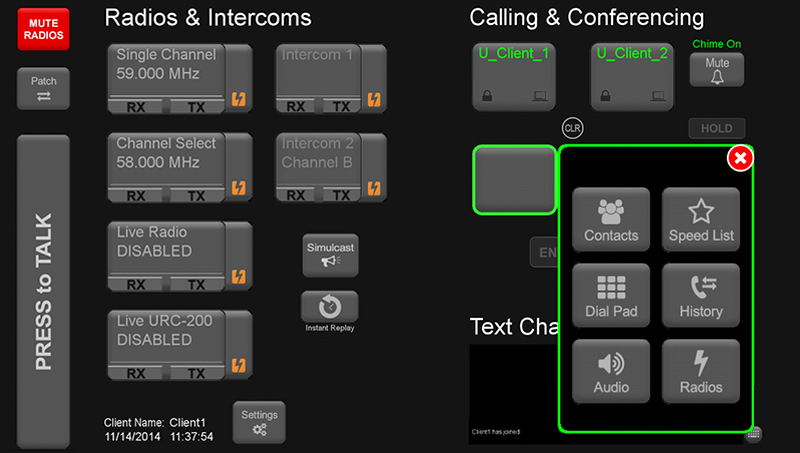 ---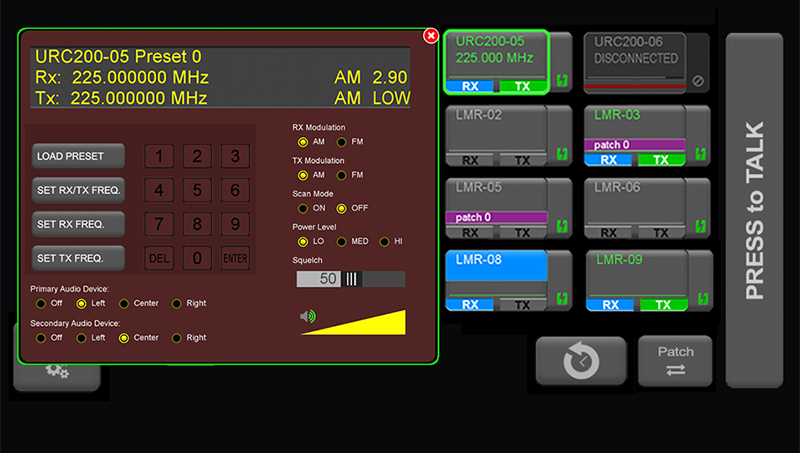 Remote Radio Access & Control
Remotely control radio operating parameters including frequency, modulation type, power level, and squelch. Additionally, patch a radio to a radio, and a radio to a phone line from any connected client.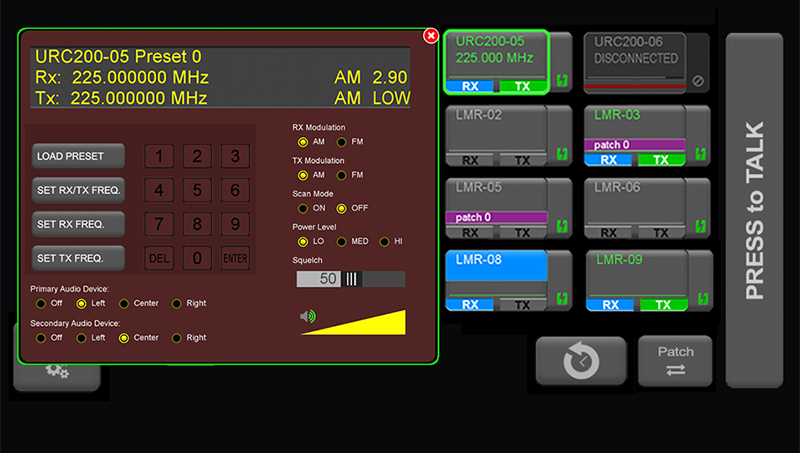 ---
Scalable
Access as many radios, intercoms, and phone lines as your project requires. Our asset pagination system gives you unlimited space while our status tile ensures you don't miss any radio activity on hidden pages.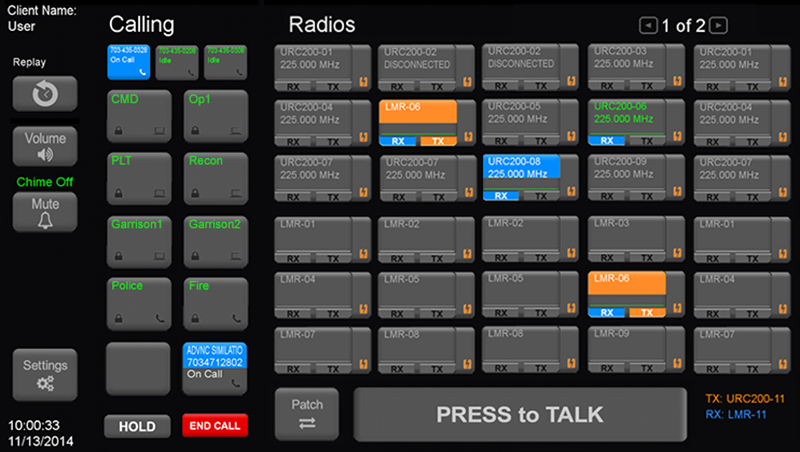 ---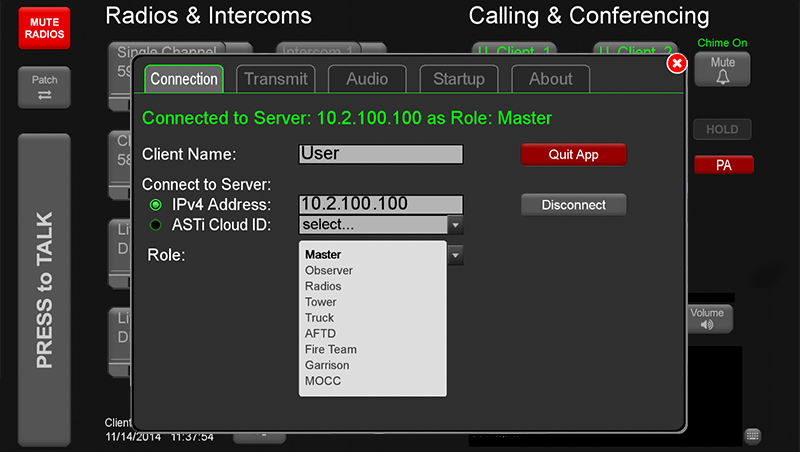 Template Based
Easily make changes to the array of comms assets an operator can access. Changes can be made directly from any client workstation, and instantly updated to all operators.