Advanced Simulation Technology inc. (ASTi) has been awarded a contract for an Enterprise License Agreement (ELA) by the U.S. Army Program Executive Office for Simulation, Training and Instrumentation (PEO STRI). The ELA provides networked voice communications, radio-over-IP (RoIP) products and support services for the Army's Mission Training Complexes. The enterprise supports several thousand users at locations spanning the continental United States, Alaska, Hawaii, Europe and Asia.
For over 17 years, ASTi has enhanced the realism of mission command exercises for the Army Active Component (AC), Army National Guard (ARNG) and U.S. Army Reserve (USAR). ASTi products achieve interoperability across the Army's Live, Virtual, Constructive Integrating Architecture (LVC-IA), linking simulations like AVCATT, CCTT and Games for Training.
Over time, the Army's size and number of training sites has increased, and training requirements have expanded. The Army needed to reduce associated ownership costs and ease acquisition, administration, and sustainment tasks. ASTi responded to the Army's expansion needs by offering a subscription-based ELA that provides unlimited distribution of licenses within the program's scope. The ELA also includes a service package that maintains operational effectiveness throughout the system's life, reducing cost without compromising support. ELA services include the following:
Software and Information Assurance (IA) maintenance
Worldwide onsite training and fielding
Help desk
Engineering services for Risk Management Framework (RMF) and Authority to Operate (ATO) accreditation
With an annual purchase, the ELA removes the complexity of managing multiple contracts. The Army may also provision new users without the overhead and unforeseen budget impacts of buying additional licenses. Upon renewal, customers can reevaluate their investment and make adjustments to ensure the new agreement aligns with their changing needs.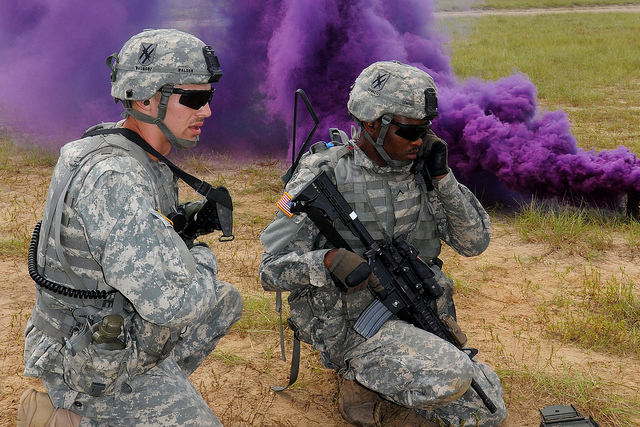 About ASTi
Since 1989, ASTi has been at the forefront of voice communications innovation, delivering products that provide RoIP bridging, networked voice distribution, and simulated radio communications. ASTi also provides simulated battlefield and cockpit sound effects as well as artificially intelligent, voice-enabled virtual role-players enhancing live and simulation-based training programs. Over the past 34 years, ASTi has fielded over 11,456 systems at more than 800 installation sites in the U.S. and 49 other countries. To learn more about ASTi, please visit www.asti-usa.com.