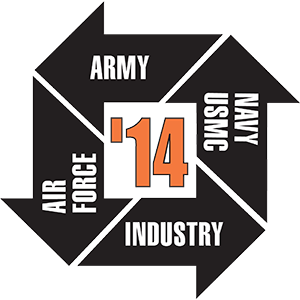 ASTi Booth: #1149
December 1–5, 2014
Orange County Convention Center
International Drive, Orlando, Florida
http://www.iitsec.org/
ASTi will showcase a number of new products and features of our Telestra and Voisus product lines at I/ITSEC this year.
Demonstrations
At the booth, we will have a Close Air Support (CAS) training scenario that features the integration of ASTi's Voisus products with the VBS3™ gaming environment. This enables a JTAC trainee to participate in a collective mission, verbally commanding synthetic air attack and ground based entities. The scenario will also feature ASTi's high fidelity simulated radio environment and entity-driven 3D directional sound environment.
We will also demonstrate a flight training system in which ASTi provides a fully synthetic environment that simulates real-world elements, including: air traffic control (ATC) radio instruction, interactive radio comms with other aircraft, and a visual representation of air and ground traffic, as well as weather conditions. The ASTi system automatically monitors trainee performance and verbally communicates corrective actions.
New Features
Voice-enabled entities that interactively listen and respond to speech, replacing human role players.
High fidelity 3D directional sound environment that's automatically driven by simulation entities — no custom model development required!
Unified voice solutions for training and operational environments — integrating live radio, virtual radio, group intercom, VoIP, public telephone and text chat.
Cloud-based architecture and lightweight / low power, deployable platforms that deliver training to the point of need.
Low-overhead, web-enabled tools that allow training staff to focus on high-level objectives, not low-level technologies.
Application Programming Interface (API) giving developers access to ASTi core services, providing the ability to build customized COTS and GOTS applications.
Stop by Booth #1149 to experience demonstrations of our latest capabilities. We'll have ASTi development engineers onsite, so we can collaborate on solutions to your specific challenges. Drop us a line to schedule an appointment. We hope to see you there!
---